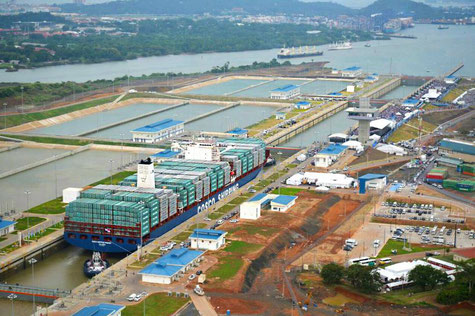 Also BIM can not garantee delivery on time. After seven years of construction, the Expanded Panama Canal is now officially open for business. Two years after the planned date in 2014 when the Panama Canal celebrated it's 100th birthday.
The official inauguration was held  June 26th 2016 with the Panamanian President Juan Carlos Varela, Panama Canal Administrator and CEO Jorge L. Quijano, together with Canal employees, heads of state and dignitaries from around the world, attending the ceremony.
Panama Canal's expansion is one of the first large-scale civil engineering projects to use BIM and it really has benefitted the scheme at every stage. The project team includes a number of leading international contractors and consultants. MWH Global lead the design process under a joint venture (JV), subcontracted under the design-build consortium of Grupo Unidos por el Canal.
Autodesk software solutions aid with design
On the software side, Autodesk BIM software products have been a main part of the design process. Design contractors, including U.S.-based MWH Global and Tetra Tech employed a variety of software applications for the project including:
Autodesk AutoCAD Civil 3D – used for civil works jobs including earthmoving, dam design and drainage
Autodeskg 3ds Max – produced visualizations to help client understand the several design options
Autodesk Revit – used to help visualize detailed designs
Autodesk AutoCAD Electrical
Autodesk Navisworks – help improve cross-discipline coordination
BIM in Operation and Maintenance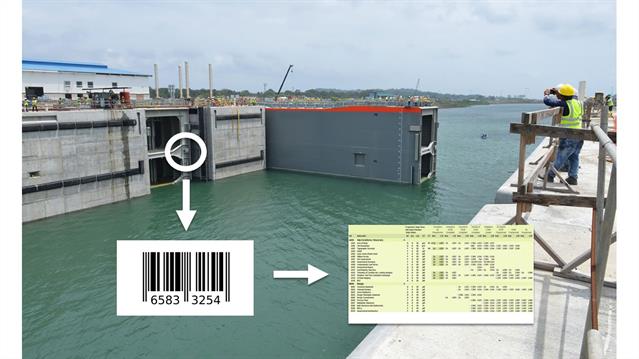 The Panama project team want to link the work they are doing in asset creation to asset management.
They are using their BIM workflows to capture asset information for the end-user and tagging physical equipment with ID tags for a master maintenance manual.